Stay informed and sign up for our newsletter here
Who We Are
We are the Irish branch of Firearms United which is made up of gun owning volunteers. These include hunters, sport shooters, collectors, firearm dealers, manufacturers, security professionals, range operators, ordinary citizens and reservists who own non restricted firearms.
We will fight every type of legal gun owners corner.
Our Mission
Our mission is to prevent the Irish government from implementing laws that restrict legal firearm ownership in this country.
We also want to inform as many gun owners as possible to the proposed restrictive laws coming our way in order to mobilise as many gun owners to fight back.
Independent
Firearms United Ireland is absolutely independent – both from political parties and from large corporations. Our activities are financed exclusively by donations and the work for Firearms United Ireland is done voluntary by firearm owners.
How You Can Help
You can help by reaching out to us to join our team or by donating below to help us fight restrictions to legal firearm ownership in Ireland and the EU.
Join Firearms United Ireland
If you wish to get involved with Firearms United Ireland, please feel free to reach out to us on info@firearmsunited.eu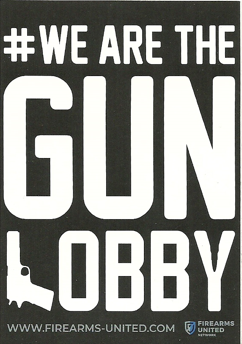 donate
Please use the below to donate to Firearms United Ireland
we work tirelessly to ensure that reason rather than emotion is reflected in the gun Ownership debate. Of course, this work, although voluntary, costs money. Legal actions Will need to be made and this will cost quite a bit in the coming future.
Thank you for your support.
BECOME A PATREON
If you join our Patreon for as little as 2 Euro a month, as well as supporting our cause, you will be given access to original content made by our members.
Any money collected will be used to promote FUNI, shooting Interests and the shooting community in Ireland.